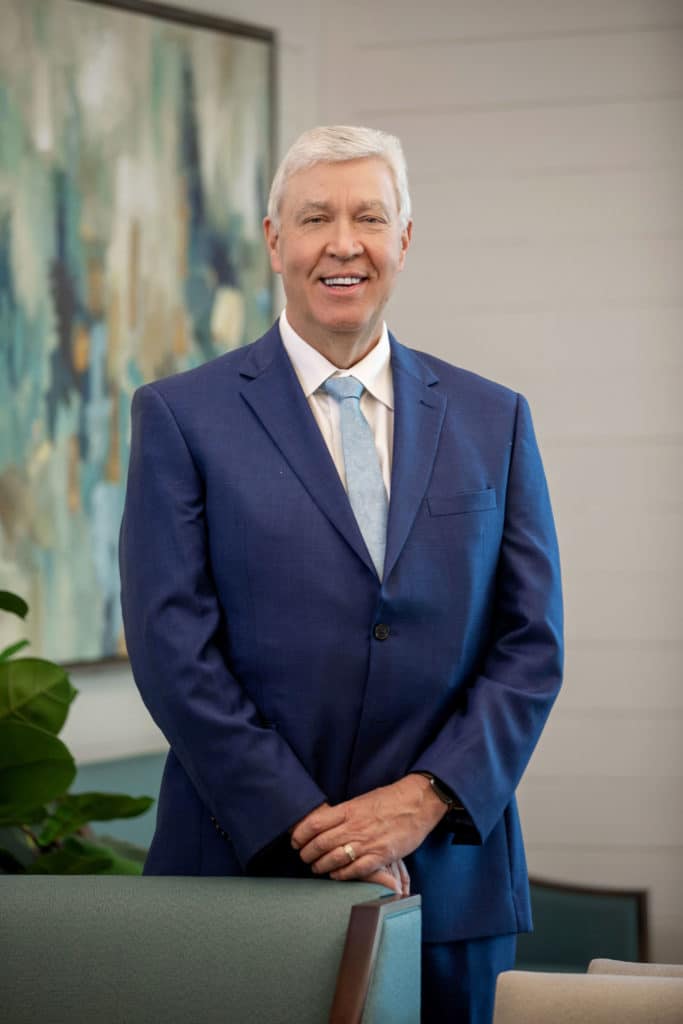 Fifty years and still going STRONG!
Hardtner Medical Center has a great medical team in place to provide for your care. We continue adding primary caregivers as well as specialists to ensure you have the care you need, right here at home. By building a solid foundation of primary care physicians, nurse practitioners, and physician assistants, this exceptional care team has allowed the expansion to areas such as general surgery, orthopedic surgery, urology, dermatology, nephrology, cardiology, otolaryngology, gynecology, ophthalmology, podiatry, dentistry, gastroenterology, allergy and immunology, neurology, chiropractic, massage therapy, wound care, hyperbarics, mental health and other specialty services. Due to the growing need for exceptional care in our community, we constructed our Hardtner Family Clinic, completed in 2020. This new clinic allows more rooms for increased patient loads and smoother patient flows to get you in and out as quickly as possible. Together with the Hardtner Medical Clinic, there are 69 exam/treatment rooms, and 10 suites, in 38,300 sq. ft. of clinic space to meet your needs.
Construction began recently on the new 15,000 sq. ft. Hardtner Outpatient Building, and is expected to be completed by Summer 2023 The new outpatient building will house: Hardtner Rehab Center, Hardtner Next Phase (IOP), Hardtner Wound Care & Hyperbarics, Louisiana Eye Clinic, and a Training Center. With the addition of the Hardtner Outpatient Building total area of buildings on the campus will be 105,550 sq. ft.
Hardtner Medical Center has also concentrated on improving the quality of emergency medicine. Thanks to a superior staff of certified emergency physicians and nurses, Hardtner Emergency can provide the quick care that is needed that can make a difference in one's life. Future plans are being created for capital expansion projects such as surgery suite expansion, ER expansion, and improvements to the campus. Hardtner ER has also teamed with Christus-Cabrini and world-renowned Ochsner Medical Center to provide tele-stroke coverage. With a stroke team of professionals available 24/7 at Ochsner, the Hardtner ER team can make quick decisions in the event of an onset of a stroke.
We work hard to assure that our staff has the best education and continued training in this ever-changing healthcare environment. Certifications in each professional's respective fields are encouraged and maintained by a majority of our staff. We know that longevity adds to confidence in your providers. Hardtner Medical Center is proud to offer some of the best employee benefits and competitive pay offered so that we retain our incredible staff members and can best serve our community AND our employees.
Hardtner Medical Center is dedicated to staying up-to-date with the latest technological advancements. In the year 2023, we will be implementing an upgrade to our electronic medical record (EHR) system with the OracleHealth Cerner CommunityWorks platform. This state-of-the-art system is set to enhance patient care, improve communication, and elevate the overall caregiver experience. With its intuitive and dependable tools, CommunityWorks will streamline operations and improve the quality of care for both patients and caregivers. Furthermore, partnering with Oracle Cerner provides us with direct access to the world's largest EHR company, ensuring that we remain at the forefront of the industry.
We appreciate all of our employees, physicians, board members, community, and most of all our patients for helping us be where we are today. THANK YOU!
Please navigate the site to learn all of the services provided. We would be honored should you choose Hardtner Medical Center to care for you and your family.
Paul G. Mathews, FHFMA CPA