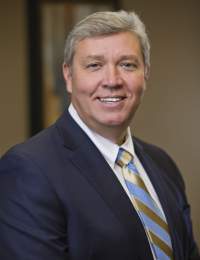 Fifty years and still going STRONG!
Hardtner Medical Center has a great medical team in place to provide for your care. We continue adding primary care givers as well as specialists. By building a solid foundation of primary care physicians, nurse practitioners and physician assistants, it has allowed the expansion to areas such as general surgery, orthopedic surgery, urology, nephrology, cardiology, otolaryngology, gynecology, ophthalmology, podiatry, dentistry, endoscopic, neurology, chiropractic, massage therapy, wound care, hyperbarics, mental health and other specialty services. Because of intense competition for quality providers, rural hospitals across the nation have found it difficult to recruit and retain staff. Hardtner is fortunate to have such a high quality team currently in place. This growth created a need for planned construction of a new Hardtner Family Clinic which began in 2018 will be completed by December, 2019. We are extremely excited to open this new clinic that wil allow more rooms for increased patient loads and smoother patient flows to get you in and out as quickly as possible. Together with the Hardtner Medical Clinic opened in October, 2011, there will be 69 exam/treatment rooms, 10 suites, in 38,300 sq. ft. of clinic space to meet your needs.
We have been fortunate to continually expand our campus. Going from a 10-acre campus to now a 54-acre campus with the newest addition of 25 acres on the rear of the campus. Plans are to move Hospital Drive further back to allow for construction of a new employee parking lot and Hardtner Outpatient Building. What will be approximately 15,000 sq. ft., the new outpatient building will house: Hardtner Rehab Center, Hardtner Next Phase (IOP), Hardtner Wound Care & Hyperbarics, Louisiana Eye Clinic, and a Training Center. Plans are to begin construction mid-2020. With the addition of Hardtner Outpatient Building total area of buildings on the campus will be 105,550 sq. ft.
Hardtner Surgery Center operates 5-days per week providing the majority of ambulatory surgeries that are needed. Due to surgical volumes planned construction of a Day Surgery unit is scheduled for sometime in 2020-21.
Hardtner has also concentrated on improving the quality of emergency medicine. Thanks to a superior staff of certified emergency physicians and nurses, Hardtner Emergency can provide the quick care that is needed that can make a difference in one's life. With the growth of our ER volume comes a need to expand the emergency room. Capital expansion is expected to begin in 2020-21. Hardtner ER has also teamed with Christus-Cabrini and world renowned Ochsner Medical Center to provide tele-stroke coverage. With a stroke team of professionals available 24/7 at Ochsner, Hardtner ER team can make quick decisions in the event of an onset of a stroke.
Hardtner Medical Center has a great team of professionals. We work hard to assure that our staff has the best education and continued training in this ever changing healthcare environment. Certifications in each professional's respective fields are encouraged and maintained by a majority of our staff. We know that longevity adds to confidence in your providers. In order to build loyalty, Hardtner has some of the best employee benefits and competitive pay offered.
Hardtner Medical Center strives to stay on the cutting edge of technology. We converted to a new health information system and began electronic health records in 2007 making us one of the first rural hospitals in the state to adopt such technology. Hardtner continues to invest in electronic health records technology with interactive charts for all providers and patient information via a patient portal.
Recent upgrades to broadband assures the high-speed information highway necessary for today's technological advances. A guest Wi-Fi is also available to our patients and guests.
In celebrating 50 years in the year 2019, we are trying to position ourselves for the next 50 years to continue adjusting to the ever changing healthcare environment. We appreciate all of our employees, physicians, board members, community, and most of all our patients in helping us be where we are today. THANKS!
Please navigate the site to learn all of the services provided. We would be honored should you choose Hardtner Medical Center to care for you and your family.
Paul G. Mathews, FHFMA CPA