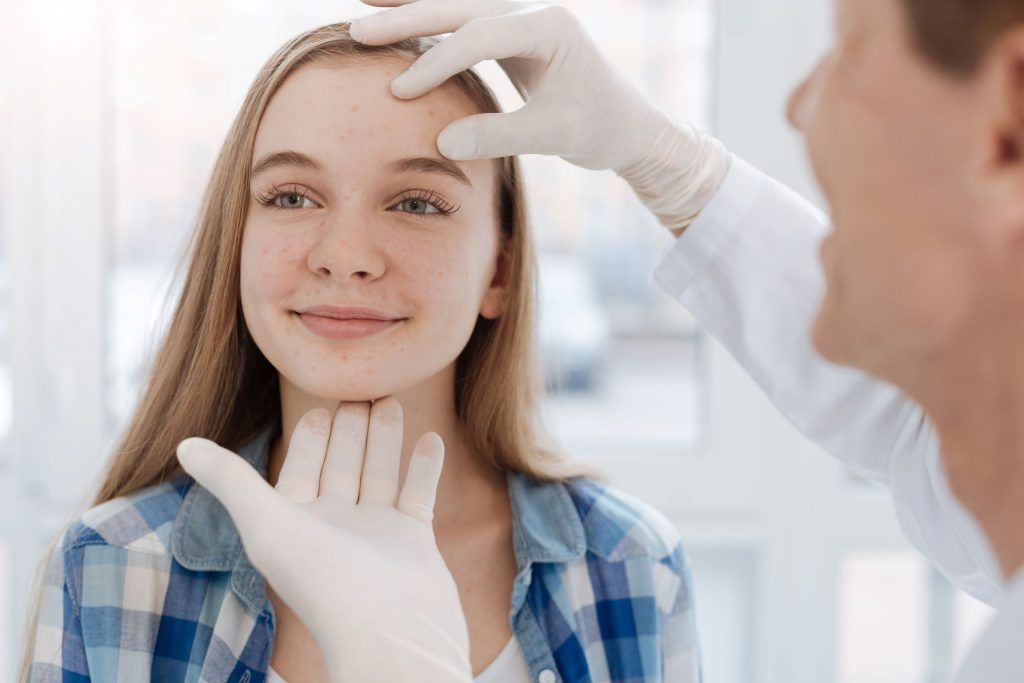 The skin is the largest organ with many important functions including protection from heat, cold, germs, and dangerous substances. Dermatologists are medical doctors who specialize in skin, hair, and nails as well as cosmetic disorders such as scarring or hair loss. A board-certified dermatologist has extensive training, which allows them to accurately diagnose and properly treat more than 3,000 diseases of the skin, hair, and nails.
Some of the most common conditions a dermatologist may treat include:
Acne
Eczema
Hair loss
Nail fungus
Psoriasis
Skin cancer
Rosacea
Skin manifestations or changes can also be the first sign of an underlying health condition. Dermatologists are experts in examining symptoms, identifying abnormalities, and bring other specialty doctors in if needed. However, not all skin conditions have to be life-threatening to reduce a patient's quality of life. Chronic skin conditions can be uncomfortable, painful, inhibiting, and frustrating.
Dermatologist Dr. Lewis at Hardtner Medical Center is committed to treating our patients, helping improve overall quality of life, and find solutions.
When should I make an appointment with a dermatologist?
Some of the more common symptoms for which you may want to see a dermatologist include:
A patch of skin or a mole has changed in size, color or shape
Skin cancer
Severe or persistent acne
Persistent rash or hives
Psoriasis
Rosacea
Dark spots on your face (hyperpigmentation)
Infections
Warts
Hair loss
Nail disorders
Learn more about Hardtner Medical's Dermatology Clinic and schedule your appointment today!