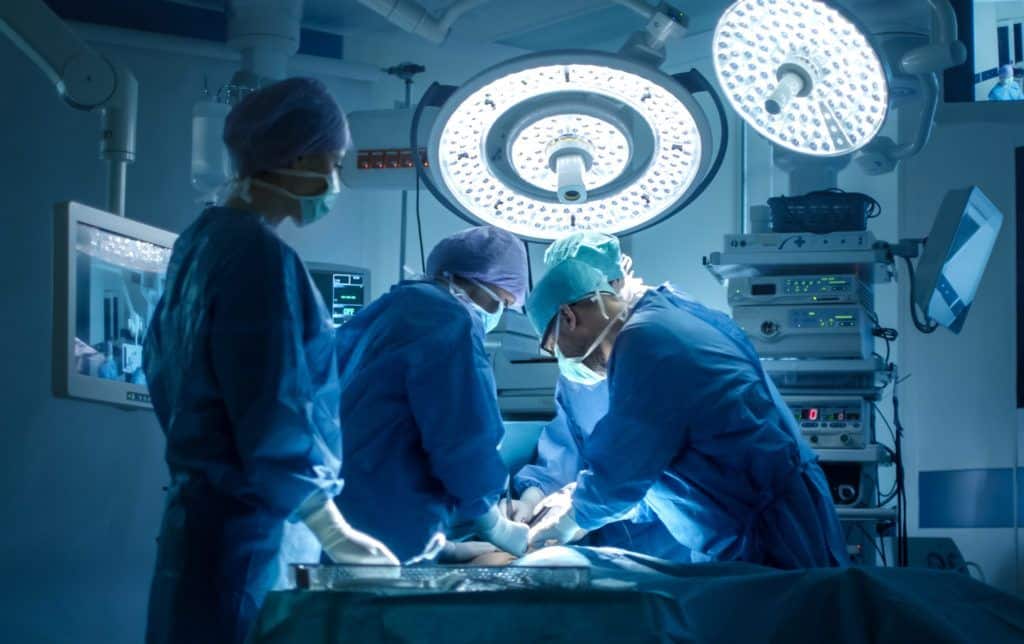 Hardtner Medical Center has become known as the best place to have your surgical procedure. When your health is at stake, peace of mind means everything. Utilizing state-of-the-art equipment, our highly-skilled surgeons and nursing staff are available to provide you and your family with exceptional surgical care. Best of all, it's close to home.
Dr. Jeb Butler, of Green Clinic in Ruston, Louisiana offers general surgical procedures such as laparascopic gallbladder surgeries, hernia repairs, endoscopic procedures, biopsies, lesion removals and a variety of other surgical services.
Dr. Riaz Chaudhry performs diagnostic and screening colonoscopy and gastroscopy procedures in our state-of-the-art endoscopy lab. Additionally, Dr. Chaudhry performs a variety of other minor surgical procedures.
Pain Management Procedures
Dr. Terry Texada and Dr. William D. Crenshaw of Mid-State Orthopaedic and Sports Medicine in Alexandria, Louisiana performs ambulatory orthopedic surgeries such as carpal tunnel release, fracture stabilization, arthroscopic procedures and surgical care of sports related injuries.
Restorative Dental Surgery
Dr. William Puckett of Alexandria, Louisiana perform pediatric restorative dental surgery. These procedures cover a wide range of restorative applications including extractions as well as stainless steel and aesthetic crowns. Performing restorative dental surgery under general anesthesia is preferable, as it eliminates the anxiety pediatric patients often feel when going to the dentist.
Dr. Robert Fontane of The Urology Clinic in Alexandria performs urological surgeries in our surgical suite. After more than 20 years of providing urological care that ceased in 2003, we are happy to again offer this valuable service.
Gastroenterology (GI) Procedures
Dr. Randy Tillman performs gastroenterological procedures and operations at Hardtner.
At Hardtner Medical Center, we are dedicated to your health and recovery. For questions or additional information regarding surgical services contact April Cotten, RN, Peri-operative Surgical Director at (318) 495-3131 ext. 171.
Surgical Clinics at Hardtner Medical Center