Women's Health Clinic at Hardtner Medical Center provides specialty services for all acute and chronic gynecological problems. All insurance carriers including Medicaid and Medicare are accepted.
Colposcopy
Vulvar biopsies
I & D of cyst/abscess
Endometrial biopsy
Cervical polypectomy
Bartholin's cyst/abscess
Condyloma treatment
Nexplanon insertion
IUD insertion
Laboratory and GYN Ultrasound services are available on site
Outpatient Surgical Services
Loop electrosurgical excision procedure (LEEP)
Conization of cervix
Diagnostic laparoscopy
Chromotubation
Hysteroscopy
D & C
Tubal ligation
Endometrial ablation (novasure)
BioTE® Method Available at Hardtner Medical Center
Amanda Novak, WHNP of our Women's Health Center at Hardtner is a certified BioTE® practitioner. We offer hormone pellet therapy to help our patients balance their hormones naturally. BioTE® Pellets are tiny, custom-compounded therapies for symptoms that stem from hormonal imbalances. The BioTE® method may help keep the patient's hormone levels consistent throughout the day. The pellet therapy that BioTE trains on uses hormones that are bioidentical to those found in the human body.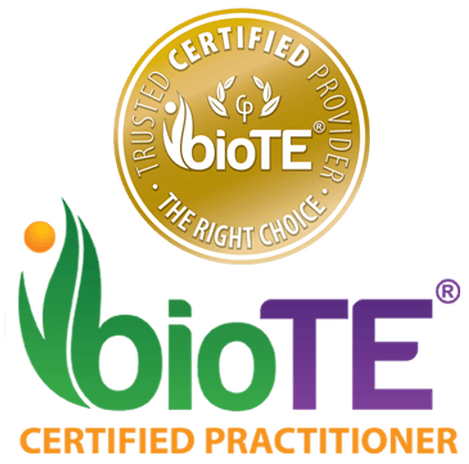 The BioTE® method can help regulate many of the body's key functions and provide numerous benefits to our patients at Hardtner Medical Center. It uses bioidentical, meaning the chemical structure is the same as the hormones produced by your body, estradiol. Our approach to BHRT using pellets may help avoid unwanted side effects.
Each patient's symptoms are unique, and so is each patient's path to hormone optimization through BHRT using pellets. Most bioidentical hormone replacement therapy patients report some symptom resolution in as little as four weeks, but full optimization may take up to six months. The bioidentical hormones for our hormone pellet therapy will be customized to fit your patient's specific needs.
Signs & Symptoms of Low Testosterone in Men
Male bioidentical hormone replacement therapy (BHRT) may help men feel like themselves again. BioTE Medical has helped many patients with our unique approach to hormone therapy for men using pellet hormone therapy. Some of the symptoms that can be helped using this therapy are:
Low sex drive
Sexual dysfunction (ED)
Chronic fatigue
Loss of muscle mass
Increased body fat (especially in the waist area)
Decreased bone mass
Mood changes
Lower mental capacity
Depression
Irritability
Brain Fog
Signs & Symptoms of Low Testosterone in Women
Women might have low estradiol if their menstrual cycle has stopped before menopause, or if they are experiencing these symptoms or any other symptom of menopause. Women will also want to watch for an increase in ITUs, an onset of depression, or painful intercourse. There are a variety of symptoms of hormone imbalance in women. Symptoms of hormone imbalance may include:
Fatigue
Night Sweats
Hot Flashes
Decreased Sex Drive
Weight Gain
Insomnia
Irritability
Anxiety
Depression
Cold Hands and Feet
What does the Pellet Insertion Process look like?
Patients will schedule an office visit to have their hormone levels tested. Based on a comprehensive consultation and extensive lab work, the provider will determine if the patient is a candidate for bioidentical hormone replacement therapy (BHRT) for women. Custom pellet therapy insertion will take place either during this appointment or during a quick follow-up appointment. BHRT pellets are inserted subcutaneously in the upper buttocks. They are made of custom-compounded hormones and binders that hold them together. Every batch of hormones is tested for potency, sterility, and endotoxins, which ensures that BioTE providers' patients are being provided the best possible therapy to expedite their journey toward optimal wellness.