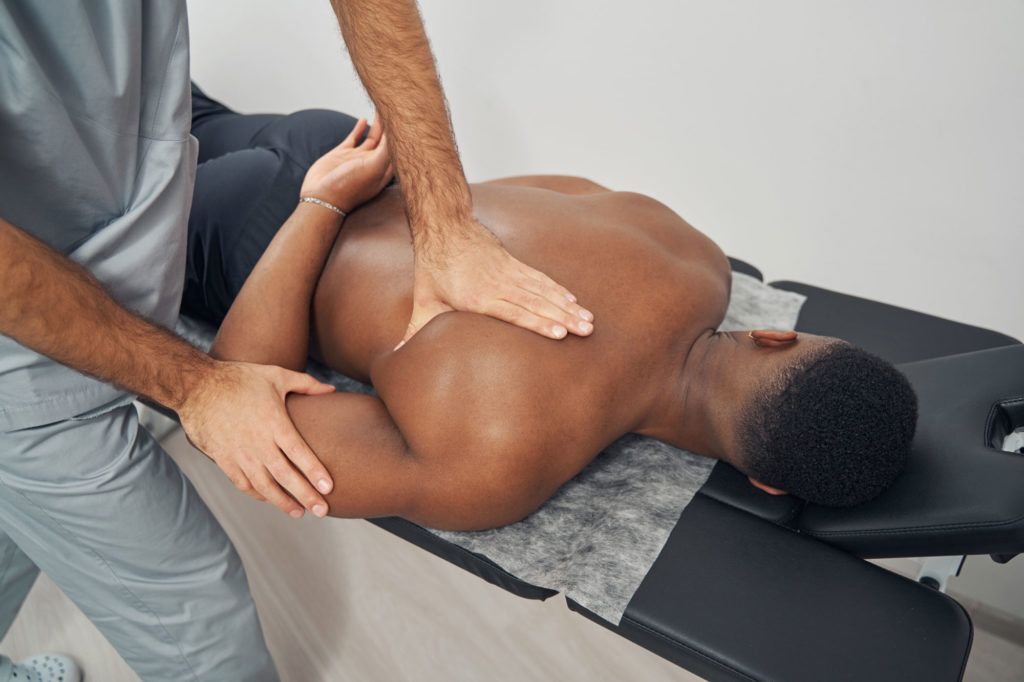 Chiropractic care is the practice of using spinal alignment to alleviate a wide variety of physical ailments, including muscle strain, neck pain, chronic back pain, and more. This is accomplished by adjusting the position of the spinal column to its proper shape, providing a non-invasive solution for pain relief.
Many people dismiss chiropractic as being something only for back pain, but chiropractic treatment can be used to treat a wide variety of physical issues, such as migraines and headaches, chronic pain, carpal tunnel, pain due to injury or muscle strain, and much more.
At Hardtner Medical Center our chiropractic team is ready to meet with you to discuss your needs. We will help to design a program that is right for you. We look forward to meeting you.
Good posture can go a long way. If your profession causes you to sit at a desk or use a computer for most of the day, here are some tips to help support a healthy back and spine.
Keep your head up. The monitor should be 2-3 inches above eye level.
Have your computer mouse close to eliminate over-reaching or twisting your shoulder.
Plant your feet shoulder-width apart, keeping your knees at a 90-degree angle.
Take breaks. Get up and walk around at least once an hour.