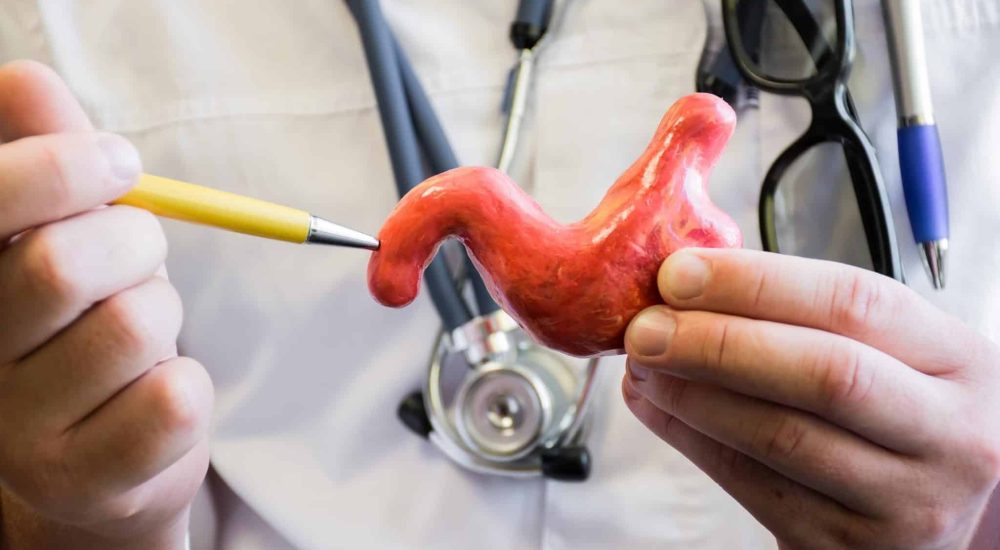 Gastroenterology is a field of medicine that focuses on diagnosing and treating gastrointestinal diseases and disorders in men and women.
The gastrointestinal system is responsible for digesting food and absorbing nutrients to support good health. The gastrointestinal tract also eliminates waste from your body. The parts that make up your gastrointestinal system include:
Anus

Rectum

Large intestine (colon)

Small intestine

Stomach

Pancreas

Gallbladder

Esophagus

Liver
When any part of the system fails, it can lead to a variety of gastrointestinal issues. In some cases, dysfunction in the digestive system can be the result of an injury or an underlying disorder or disease.
When should I schedule a gastroenterology consultation?
No matter what, you should plan to get your first colon cancer screening at age 45 or earlier. The American Cancer Society recommends that people without any risk factors start screening at that age, and people in good health should receive a screening every 10 years.
The team at Hardtner Medical Center recommend scheduling a diagnostic evaluation if you have unexplained symptoms that affect the health or function of your digestive tract, including:
Gas
Bloating
Acid reflux
Rectal bleeding
Abdominal pain
Chronic diarrhea or constipation
Anemia (low blood count)
The doctors can also help you manage an existing disease like irritable bowel syndrome (IBS) or inflammatory bowel disease (IBD) to protect your long-term gastrointestinal health.
At Hardtner Medical Center, you can also receive a routine colonoscopy as a preventive screening and prevention test for colon cancer as you get older or if you have a personal or family history of cancer or colon polyps. The providers also offer comprehensive care for colon and other types of digestive tract cancers.
Sources:
https://www.tillmanmedicalgroup.com/services/gastroenterology