WE'RE OPEN!
SAFE + SANITIZED
We continue to stay diligent for the safety of our patients.
Welcome to Hardtner Medical Center
Hardtner Medical Center has a great medical team in place to provide for your care. We continue adding primary care givers as well as specialists. By building a solid foundation of primary care physicians, nurse practitioners and physician assistants, it has allowed the expansion to areas such as general surgery, orthopedic surgery, urology, nephrology, cardiology, otolaryngology, gynecology, ophthalmology, podiatry, dentistry, endoscopic, neurology, chiropractic, massage therapy, wound care, hyperbarics, mental health and other specialty services.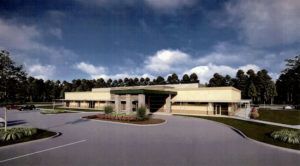 Construction Livestream View real-time footage of the construction of the new Outpatient Facility at Hardtner
Read More »
This institution is an equal opportunity employer and provider and will not discriminate based upon the individual's race, color, sex, national origin, disability, religion, age, sexual orientation, or gender identity or ability to pay.